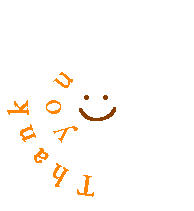 I am slowly getting my normal health back. I can't wait to get back in full blogging form. I am still taking everything at a very slow pace. I reported for work today after 2 days of absence. I lost my balance twice at work. My legs were feeling like jelly that I just immediately fell down to my knees. But I got up right then and there as if no one saw me and as if nothing happened, hahaha! I was telling my Prince I wish I caught myself on video while I was on that very embarassing situation ;-)
Thanks for praying for my speedy recovery.
To all those who placed their comments on my post Too Many Things To Do, But Too Little Time, big Thank you as well.
They are as follows:
Beth, Paula, Natural, BK, Wendy, Rambler, JoyOz, Honey, Neferiti, Jessie, AZ Blogging, Michelle, Pauline, Twinks, Jemi, Shawie, and Foongpc.
View blog reactions